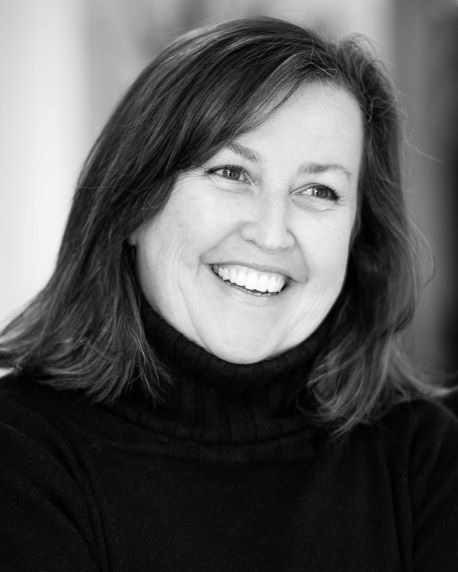 Annette Downs - Senior Producer
Annette has worked as a university lecturer, performer, ABC TV presenter and for 7 years she was the Artistic Director of international touring company Terrapin.
Annette is a Churchill Fellow, a Telstra Tasmanian Business Woman of the Year and a Graduate of the Australian Institute of Company Directors. She's served on numerous Boards and national committees including; the Tasmanian State Development Board, Australian National Playwrights Centre, Tasmanian Arts Advisory Board, Playing Australia Committee and the Australia Council's Theatre Board
Annette joined Performing Lines in 2006 and established Performing Lines TAS. She delights in taking artists beyond what they thought possible through mentorships, producing and touring work. This work was acknowledged with the 2016 Tasmanian Impresario Award the 2019 Facilitator's Prize at the prestigious Sidney Myer Performing Arts Awards.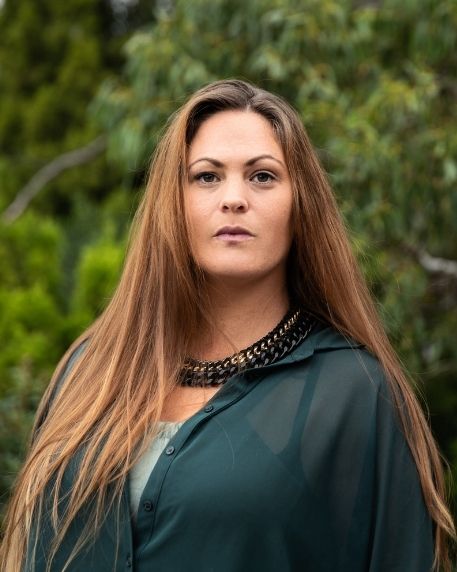 Sinsa Mansell - Associate Producer
Sinsa is a proud Trawoolaway women from larapuna the Northern region of lutruwita Tasmania. She is a program producer and project officer, as well a co-founder, performer, and choreographer with the successful pakana kanaplila a traditional/contemporary Tasmanian Aboriginal dance troupe.
Working nationally and internationally, Sinsa has been pioneering ways to reclaim ancient cultural traditions, as well as being involved in broad range educational experiences. Sinsa's work generates critical awareness of the rich cultural heritage and continuing practices of her ancestors. She is committed to opening opportunities for the broader community to engage with the local First Nations peoples.
In 2021 Sinsa created and performed in BACK (co-directed with Kate Champion) and produced by Performing Lines TAS for the Ten Days on the Island Festival. In the same year she was one of 15 artists selected nationally for the Hobart Current Exhibition curated by Rosie Dennis for the City of Hobart and Tasmanian Museum and Art Gallery.
During 2021 she was a lead creative for Illuminate, a Tas Dance production featuring five Tasmanian dance companies. For Mona Foma 2022, Sinsa is Director and lead Choreographer of tuylupa (a spark of fire) with pakana kanaplila, Tas Dance, Skinnyfish Records and Soma Lumia (postponed due to Covid)
Sinsa sat on the Ministerial Arts and Advisory Council for State Growth and the First Nations Advisory Group for APAM in addition to advisory panels for the Moonah Arts Centre, Ten Days on the Island Festival and the Walantanalinany Palingina  (WaPa) Program. She's also been a member of the assessment panels for Arts Tasmania, Australia Council of the Arts and Constance ARI.
Sinsa is a Mentor and support for a range of organisations and many of the palawa arts opportunities for her community come through her roles with the Situate North Program, the Tarraleah Residency and Moonah Arts Centre Seed opportunity.
For film Sinsa has appeared in Leah Purcell's A Drover's Wife and is currently filming Deadloch for Amazon.
Sinsa began her role as Associate Producer with Performing Lines TAS in February 2022 and starts her year as the tour manager for the state-wide tour of Outside Boy, a Second Echo Production.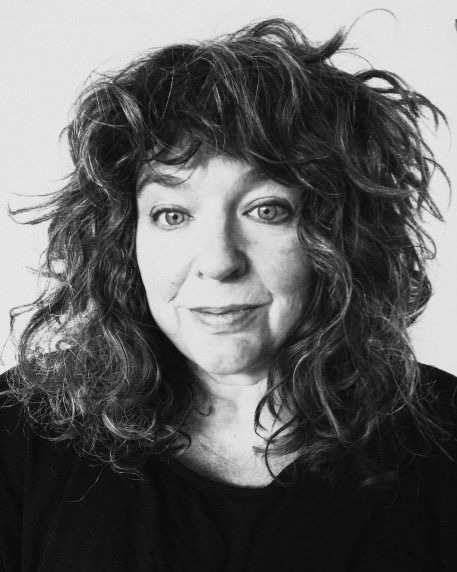 Sally Rees - Office Manager
Dr. Sally Rees joined Performing Lines TAS in 2021.  A multi-form artist who has worked in academia and arts administration across the last 20 years.
She is a registered peer with the Australia Council for the arts, specialising in hybrid art-forms and has sat on the board of management for a number of Hobart-based Artist Run Initiatives.
In 2019 Rees was announced as one of the three Australian artists to be selected for Suspended Moment:The Katthy Cavaliere Fellowship, an opportunity targeting Australian, female-identifying artists working at the intersection of performance and installation which culminated in a solo work, CRONE, exhibited at MONA in 2021.
She is passionate about supporting other artists of all forms in the development and presentation of their work.