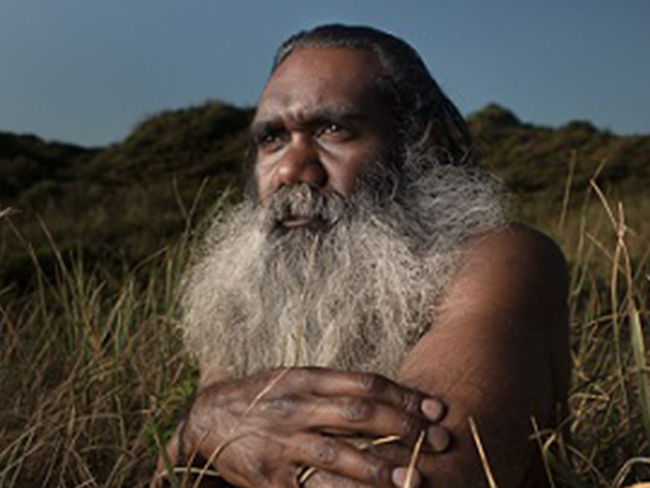 Creative Team
Writer Nathan Maynard
Director Isaac Drandic
Dramaturg Peter Matheson
Set and Costumer Designer Richard Roberts
Lighting Designer Rachel Burke
Sound Designer Ben Grant
Tour Cast Trevor Jamieson, Matt Cooper, Lisa Maza, James Slee, Nazaree Dickerson, Maitland Schnaars and Della Rae Morrison
Original Cast Tammy Anderson, Trevor Jamieson Luke Carroll, Lisa Maza, Kelton Pell, James Slee and Nazaree Dickerson
Nominated for eight Green Room Awards in the Theatre Companies category
Production – WINNER
New Writing: Nathan Maynard – WINNER
Direction: Isaac Drandic – WINNER
Lighting Design: Rachel Burke
Set and Costume Design: Richard Roberts
Music Composition and Sound Design: Ben Grant
Ensemble: Tammy Anderson, Trevor Jamieson Luke Carroll, Lisa Maza, Kelton Pell, James Slee, and Nazaree Dickerson
Male Performer: Kelton Pel
Nominated for five Tasmanian Theatre Awards in the Professional Theatre category
Production
New Writing: Nathan Maynard – WINNER
Direction: Isaac Drandic
Ensemble: Tammy Anderson, Trevor Jamieson Luke Carroll, Lisa Maza, Kelton Pell, James Slee, and Nazaree Dickerson
Male Performer: Kelton Pel – WINNER
Supporting Female Performer: Lisa Maza – WINNER
This project has been assisted by the Australian Government's Major Festivals Initiative in association with the Confederation of Australian International Arts Festivals Inc.; by the Australian Government through the Australia Council for the Arts, its arts funding and advisory body; and by the Tasmanian Minister for the Arts through Arts Tasmania. The Season was workshopped at the Performing Lines Tas (formerly known as Tasmania Performs) Residency and the Yellamundie Festival.
Production Feature Images – Robert Catto
Sharp as a tack and blunt as a brick, The Season is a funny, charming and real portrait of Tasmanian Aboriginal culture.
The Duncans return to their shed on Bass Strait's Dog Island for "the season", the annual harvesting of mutton-birds. But this year, things are different. One generation is giving way to the next, the youngsters have their own way of doing things, and government regulation is making its presence felt, even on this remote patch of earth. Amid the bird gurry and tiger snakes, Aunty Marlene's roving eye and the threat of Pop blowing a pooper value, the Duncans reconnect with country and culture. Hatchets are buried, secrets revealed, pranks pulled, deep connections made – and all within a family bursting with love and always up for a laugh. Little known outside the Tasmanian Aboriginal community, "the birding" is an exuberantly lively expression of culture, here lovingly evoked by playwright Nathan Maynard, a descendant of the chief of the Troowolway Clan of North East Tasmania. Nathan knows those hot, cramped, feather-daubed work sheds first hand, and his hilarious plain-speaking play has the ring of absolute authenticity.
The Season features the exciting – but all too rare – combination of an Aboriginal writer, director and seven member cast of some of the nation's most distinguished Aboriginal actors, including Trevor Jamieson (The Secret River) and Tammy Anderson (I Don't Want to Play House).
Together they deliver this disarming, funny story of the Tasmanian Aboriginal community, its passion and pride.
Festival Seasons 2017
Melbourne Festival 12-15 October: The Coopers Malthouse
Ten Days on the Island 16-19 March: Theatre Royal Hobart
Sydney Festival 10-15 January: Sydney Opera House – Drama Theatre
National Tour 2018
Alexander Theatre, Monash University  VIC ~ 2 -4 August
Geelong Performing Arts Centre VIC ~ 9 – 11 August
Hopgood Theatre, Noarlunga SA ~ 14 August
Sir Robert Helpmann Theatre, Mt Gambier SA ~ 18 August
His Majesty's Theatre, Perth WA ~ 23 – 25 August
Orange Civic Theatre NSW ~ 1 September
Northern Festival Centre, Port Pirie SA ~ 5 September
Middleback Theatre, Whyalla SA ~ 8 September
Canberra Theatre Centre ACT ~ 13 – 15 September
Riverside Theatre, Parramatta NSW ~ 20 -22 September
Seymour Centre, Sydney NSW ~ 25 – 29 September
Reviews
"Nathan Maynard's play has an ebullience and a warmth about it that is utterly endearing" Seasoned with Spice – The Season, Syd fest – The Australian 120117
"It's a great yarn, full of laughter and pride in a culture that has been in the shadows for too long" Sydney Festival Review – theaureview.com 130117
"The Season ends up as both a meditation on culture and the nature of life itself, as birds and humans alike come and go, and pass down their histories to their offspring. It's quietly moving and surprisingly uplifting".  THE SEASON REVIEW – Sydney Festival – 120117
"Watching, the generosity of his creations was an absorbing, welcoming and familial discussion of much more than race. It's rich with gender politics, issues of big agriculture, inter-generational dynamics, historical grudge holding". The Season Sydney Festival Review – thesydenyartsguide 120117