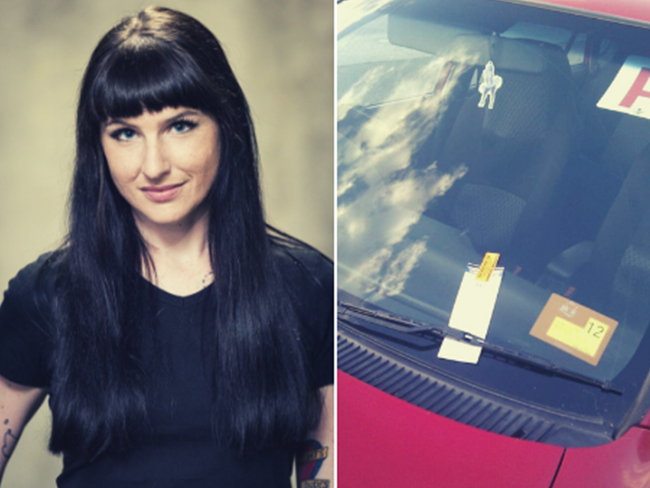 Creative Team
Writer & Performer Anna Kidd
Dramaturg Peter Matheson
Musical Director Craig Lane-Irons
Director Maude Davey
That Parking Lady was seeded at the 2018 Artist Residency at Tarraleah
Award-winning actor Anna Kidd spent five years working as a parking inspector and to preserve her sanity during this time began documenting her days on social media. With over 50 mini scripts as a starting point Anna is working with Dramaturg Peter Matheson to develop her first full length play. Rich with laughter, truth and vulnerability it will shine a light on the humanity of the people so often despised and dismissed for simply delivering parking tickets.
Anna Kidd
Appearing in her first large scale musical at the age of ten, Anna has been a theatre practitioner for over twenty years and has appeared in nearly one hundred productions over this time. Anna completed her Bachelor of Musical Theatre from the Tasmanian Conservatorium of Music in 2008, where she received the prestigious Directors Prize. Since then Anna has appeared primarily in musical theatre, but she has also been seen on television as a featured character in season two of Rosehaven, voiced three animated characters for Blue Rocket and the Nine Network, hosted radio segments, fronted a band (who supported the Axis of Awesome and Peter Coombe), MC'd events, is a well known stand up comic (previously supporting Cal Wilson, Rod Quantock, Peter Berner, Nick Cody and Xavier Michedladis among others), has created physical and interactive performance pieces for MONA and related festivals, and has two solo shows for Hobart Comedy Tours that showcase the seedy history of Hobart's past. Anna has been nominated for Best Actress Tasmanian Theatre Awards every year since their inception, receiving an individual trophy for her work each of the last three years. Anna received a previously unprecedented three individual nominations in 2017, receiving one for every role she played that year that was eligible for nomination.
As well as having a slew of performance accolades, Anna is an accomplished writer. She has had published articles in nationally distributed magazines and a successful blog (which is the basis for the show she is writing). Anna is a fierce campaigner for the LGBTIQ community, a staunch feminist and an ambassador for mental health.