Tarraleah Artist Residency
2022 DATES
This year the residency will run from
8am Friday October 7 – Sunday October 9 2022 with working days across the weekend running from 9am-7pm.

APPLICATIONS FOR THIS OPPORTUNITY HAVE NOW CLOSED
Successful applicants will be notified by
Wednesday 3 August.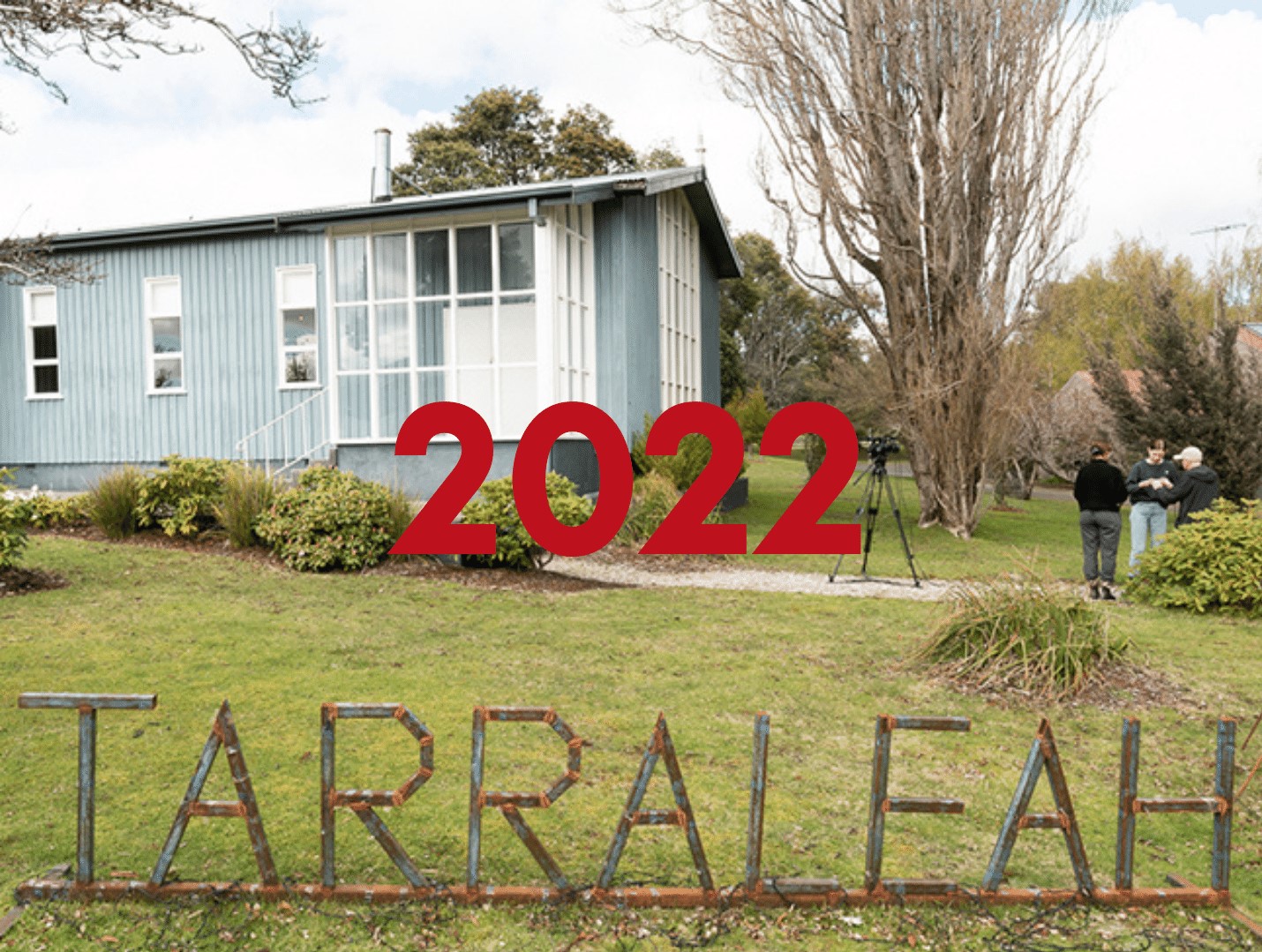 TASMANIA PERFORMS ARTIST RESIDENCY 2012 - 2020
This brochure contains case studies that follow projects that engaged with the residency and their exciting outcomes.
Many residency projects have gone on to further development and production. Performing Lines TAS actively seeks out funding for selected projects from Tarraleah and assists artists to find their best collaborators from across the nation and provides introductions to aligned presenters.
We have teamed up with the Moonah Arts Centre (MAC) who support up to three residency projects for Tarraleah artists with in-kind venue hire for a week for self-funded creative development.
Past recipients have included;
Sinsa Mansell's solo dance work BlACK, which premiered in Ten Days on the Island in 2021;
Nunami Sculthorpe-Green's takara nipaluna– 'Walking Hobart' is the first and only Aboriginal tour of nipaluna/Hobart is an outcome of the 2020 residency and is currently a very popular part of the Theatre Royals' 2022 program;
and three works from Tarraleah that have just been selected for the Theatre Royal's 2022 RAWspace program with 5K cash plus significant in-kind support.

The Tarraleah Residency has been working with
First Nation artists for over a decade and provides
First Nation mentors.
Past participant testimonials
It continues to have ripple effects on things- I have a much better understanding of what might work as a developing artist and how to go about collaborating.
~Bek Varcoe 2021
The opportunity to meet established and emerging artists at Tarraleah was invaluable, particularly given that I moved back to Hobart earlier this year with very few Tasmanian connections. Tarraleah was also a pivotal moment for my multimedia performance project Mixed Feelings.. The advice of wonderfully experienced mentors made me realise that the project has great deal of potential. It has gone from being a pipe dream to a project "in development", which is incredibly exciting. 
~Stephanie Jack 2020
(The residency) connects artists from the north to the south. It broadens the scope of thinking. It creates a concentrated environment to explore an idea.  It gives artists a chance to meet with someone / several people who they look up to in their industry and have multiple chats which would otherwise never exist. ~ Bec Jones 2018
WHO CAN APPLY?
The annual Performing Lines TAS artist residency is an opportunity for Tasmanian performing arts practitioners, be they writers, choreographers, dancers, directors, actors, theatre makers or any live art practitioners and collaborators to come together in a supportive, creative environment to test ideas, consider new collaborations and explore cross artform possibilities.
The 3-day, 2-night event at Tarraleah in the Tasmanian highlands is an opportunity to be completely immersed in a creative space with supportive colleagues and world class mentors.  The residency is heavily subsidised but PL TAS charges a small fee for attendance. Details at the EOI link below. 
WHAT HAPPENS IN TARRALEAH?
The weekend will include;

– 20×20 presentations of participant projects ideas;

– working with mentors in groups and one-on-one;

–  optional morning warm ups;

– informal networking and skill workshops;

– accomodation, transport and evening meals.




A range of highly skilled mentors from different arts practices across Australia are provided to inform project development. In previous years these have included Gideon Obarzanek Maude Davey, Isaac Drandic, Margi Brown Ash, Kirk Page, Deborah Pollard, Sue Giles, Raimondo Cortese, Kyle J Morrison,Julie-Anne Long, Sarah Neal, Van Badham, Courtney Gibson, Stephen Armstrong, Lindy Hume, Brian Ritchie and Lucy Forge among others.

HOW DO I APPLY?
Please register your expression of interest using the survey at this link. EOIs will be reviewed by a curatorial panel who will take into consideration the calibre of the artist(s), the idea and a range of other balancing issues including artforms, geography, and experience to ensure the right mix of people for a vibrant weekend.
 Both individuals and groups* (up to 3 members) may apply to attend.
*additional group members will be required to pay a higher contribution to attend.