Tarraleah Artist Residency
Our Tarraleah Residency is a regular opportunity that Performing Lines Tasmania provides for all kinds of artists.
DETAILS OF THE NEXT RESIDENCY AND INFORMATION ON HOW TO APPLY WILL BE RELEASED AS IT

BECOMES AVAILABLE
WHO
This is an opportunity for Tasmanian artists at all points in their career and from all aspects of the performing arts  to come together and explore new performance project ideas. We welcome applications from;
 – People at the start of their artistic practice
 – Senior artists with significant experience
 – Mid-career artists
 – Returning participants exploring new ideas.
 – Writers, directors, makers, dancers, performers, sound designers, choreographers etc – any artist with a project idea they want to work on.
 – Collaborative teams working together on a single concept and should apply under the name of whomever is the lead artist on the project.
We celebrate diversity and welcome all artists to apply including those with diverse abilities, sexualities, genders, age, ethno-cultural and socioeconomic status.
WHAT
This 3-day, 2-night event provides a supportive, creative environment to test ideas, consider new collaborations and explore cross art form possibilities. A range of highly skilled mentors from different arts practices across Australia are provided to inform project development.
 – 20×20 presentations of participant projects ideas
 – working with mentors in groups and one-on-one
 –  optional morning warm ups
 – informal networking and skill workshops.
 – includes accomodation, transport and evening meals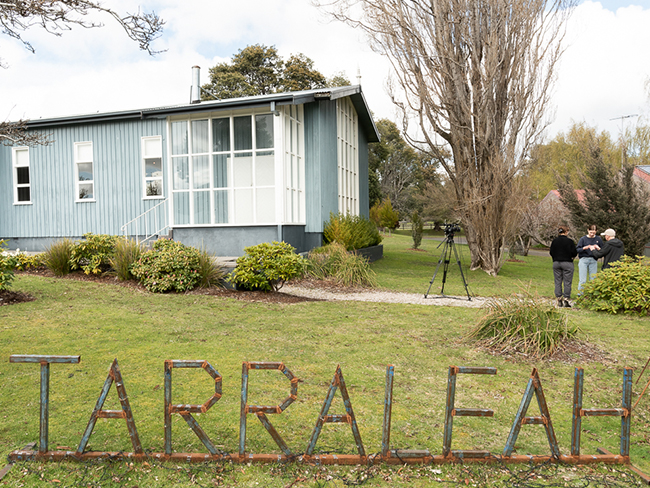 Many residency project proposals have gone on to full creative development and production. Performing Lines TAS actively seeks out collaborations with organisations to support residency artists. We have teamed up with the Moonah Arts Centre (MAC) who support up to three residency projects with inkind venue hire for a week for self funded creative development. Past recipients have included Sinsa Mansell's solo dance work BlACK, which premiered in Ten Days on the Island in 2021. 
Other projects supported in their development and production include;
Nunami Sculthorpe-Green's takara nipaluna – 'Walking Hobart' is the first and only Aboriginal tour of nipaluna/Hobart is an outcome of the 2020 residency and is currently a very popular part of the Theatre Royals' 2022 program.
Jordy Gregg's first script Park Days. Jordy went on to be selected to participate in New Zealand's Breaking Ground and Yellamundie as part of the 2019 Sydney Festival to further develop this work and has just received further funding from Tim Minchin, The Australia Council and Arts Tasmania.
The Tarraleah Residency has been working with palawa/pakana artists for a number of years and during the residency supports them with specialist Aboriginal mentors.
Past participant testimonials
(The residency) connects artists from the north to the south. It broadens the scope of thinking. It creates a concentrated environment to explore an idea. It opens up new connections to bring in to your project. It generates important discussions of the wider arts community & local arts. It gives artists a chance to meet with someone / several people who they look up to in their industry and have multiple chats which would otherwise never exist. ~ Bec Jones 2018
I went to the residency to push myself out if my comfort zone by starting Les Petites Annonces with Edith Perrenot. We both are new to theatre rules, and we learnt a lot. It was very challenging and confronting to test our project in front of everyone but we felt safe and positively criticised. Concerning my ongoing practice, this residency was highly relevant because the discussion and workshops with other artists and mentors were very encouraging and will help me to push my personal practice more deeply into performance with less apprehension of the stage fear.
The availability and conversation with the mentors were precious because they took time to listen to us, analyse how they could help us with their knowledge and networks. Being exposed to them also forced us to articulate more what we wanted. ~ Julia Drouhin 2018
(The Residency) has given the project a clear pathway forward so that it will progress not just stay as an idea. It helps clarify your focus as an individual artist and what your strengths are.~Kirsty Grierson 2017
How refreshing to be surrounded by colleagues all at different stages in their careers as well as their project formations. I didn't sense any ego or competition between participants or anyone else, and perhaps it was this diversity and the fact that the art itself was never in question, it was taken for granted that everyone there would take what they had grown on the weekend and bring their own practice to the project to the best of their ability.~ Rachel Myers 2017
The residency has really impacted our understanding of how we should move forward strategically with our project, introduced us to some wonderful artists in Tasmania and it has given us a network to call on to start making the next stage real.  The mentors were incredibly generous with there time and the advice and questions they offered. Being exposed to the mentors has put us in contact with some really exciting artists to collaborate with as well as reconsidering some of our approaches in constructing the work itself. ~Caitlin Comerford 2016
My ideas are usually very scattered so having a weekend to describe my idea to a wider audience, assistance in refining and narrowing down what i wanted to do was a really valuable experience. It has especially changed the way I think about approaching new projects and has already started me thinking of next year.  Meeting such a diverse group of experienced mentors has helped me to create and envision works that not only satisfy me as a performer but to also reach an audience, how to experiment outside of the norm and opened a wider world of people to contact for this project and possible future ones. ~Zeb Direen 2016