Sex, Death and a Cup of Tea
A Tasmanian Theatre Company Production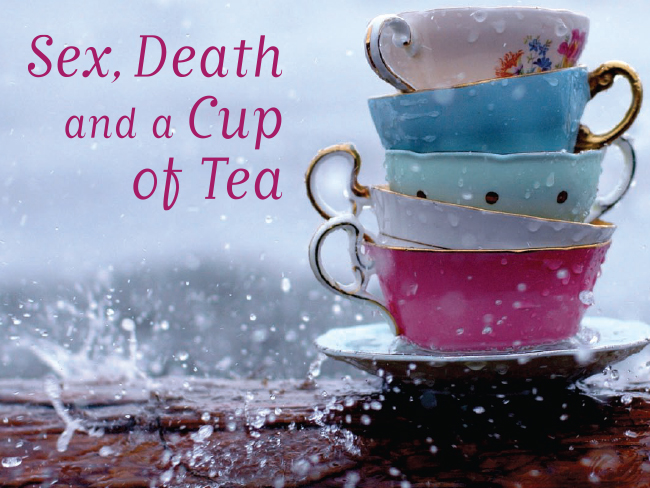 Creative Team
Playwrights Adam Grossetti, Finegan Kruckemeyer, Debra Oswald & Sue Smith
Director & Designer Robert Jarman
Cast Guy Hooper, Scott Farrow, Jemma Gates & Joan Murray
Sex, Death and a Cup of Tea was originally commissioned through a partnership between the Australian
Script Centre and the Tasmanian Theatre Company to commemorate the Centre's 30th anniversary.
In 2008, four internationally regarded playwrights spent a week in four widely separated Tasmanian towns, drawing on those communities and their people for inspiration for new stories. The result of these community immersions is Sex, Death and a Cup of Tea – an eclectic offering of keenly observed perspectives on the Tasmanian experience. Linked by journeys across beautiful landscapes and between emotional states, Sex, Death and a Cup of Tea is warm, funny, poignant and provocative theatre. These four short plays are unique and at the same time universal stories, reminding us how our own sense of place can connect us to those miles away.
Tasmanian Tour
August 3 – 21, 2010
Pontville, Devonport, King Island, Scottsdale, St Helens, Swansea, Flinders Island, Franklin, Kettering, Miena, George Town
Downloads
Flyer (385 KB)
Program (730 KB)
Poster (237 KB)