Created and performed by LPA®
Globally, there are more than 4 billion people who can't swim.  As an island in a perdiod of intense global warming, lutruwita/Tasmania is a high-risk zone for those without water confidence.
LPA® are sending two of their most qualified emergency instructors, equipped with revolutionary swimming machines to prepare you for the plunge.
"This is not a drill. I repeat; this is not a drill."
Prepare for the Plunge is a training session with the theatre of the absurd at it's core and tackles the possibility of a future submersion with both scientific fact and humour.
You will be guided and immersed, perhaps literally, in a series of exercises to practice mechanics of emergency care.
This participatory work plunges audiences in a comical, yet unsettling, atmosphere, reflecting rising anxiety in anticipation of a real disaster and heightening our senses of hope and adaptation.
Water is rising. Get ready for the plunge of your life.
This project is  made possible with a Creative Support Small Grant from Arts Tasmania.
Mentors:
Loren Kronemyer
Ian Sinclair
Maude Davey
& Jo Duffy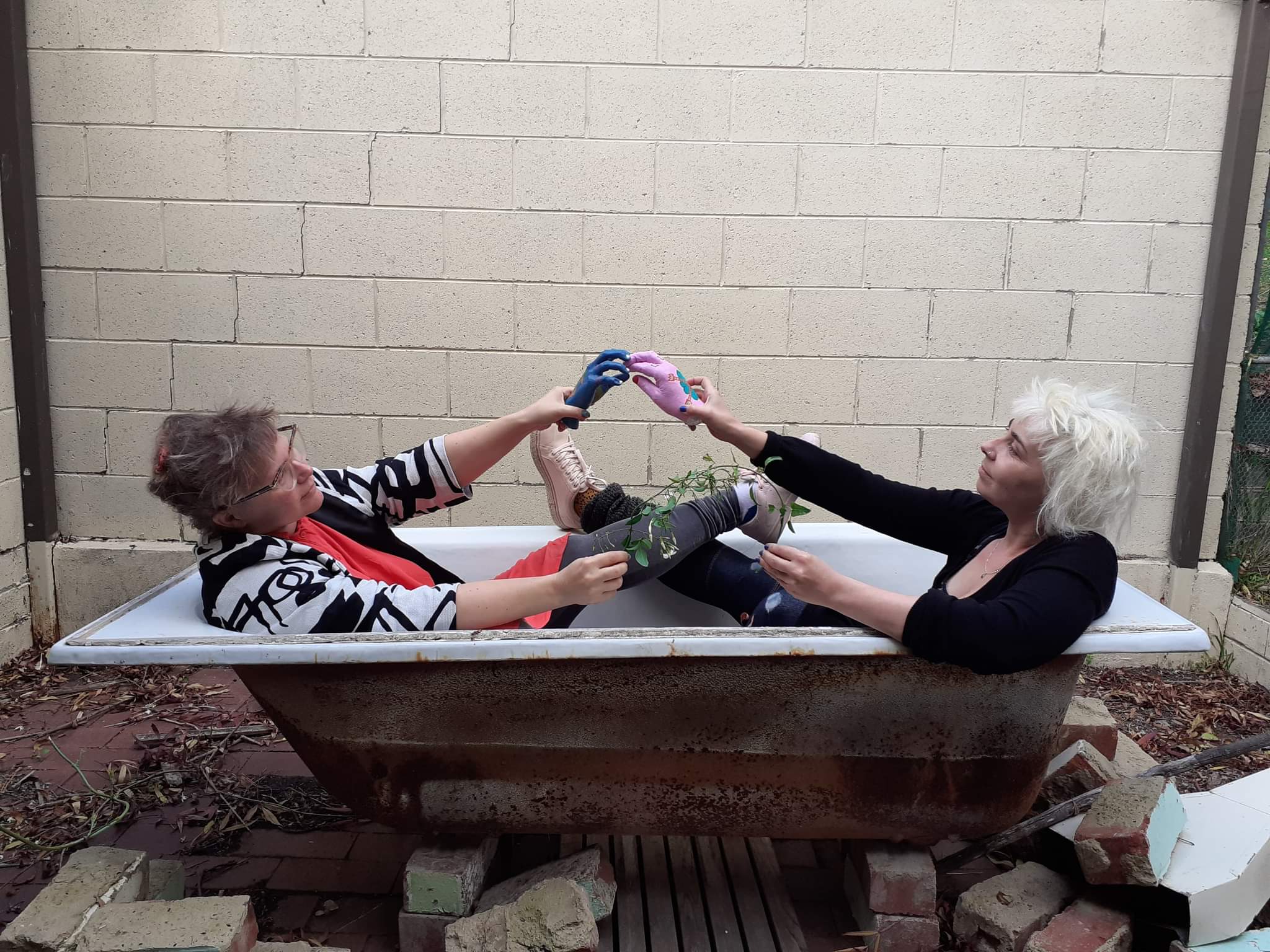 Edith Perrenot and Julia Drouhin (LPA®) are two French performance/visual artists who met in Tasmania and attended the Tasmania Performs Artist Residencies in 2018, 2020 and 2021.
LPA® are strange strangers observing strangeness everywhere they go.
LPA® develop performance and exhibitions where preciousness is contained in an absurd, DIY set-up that draws on their respective backgrounds in visual and sound arts, design, cabaret and installation.
Edith Perrenot (she/her) is an artist who makes images, objects and performance based in Hobart/nipaluna. 
Her practice is interdisciplinary and focuses on creating emotional and interactive environments. Mediums can co-exist, to create "universes", unique cosmologies. 
Edith has delivered public works for major Tasmanian institutions including the TMAG, Terrapin Theatre and the Glenorchy Council. 
Edith performs in the improvisational band, Philomath and in shows crossing paths between art and variety with various musicians for events like Mona Foma, Faro experiments and the upcoming 2022 Clarence Jazz Festival. 
She is currently one of artists working on The Ability to Create – a sensory exhibition and is one of the artists selected for the Situate 22/23 program.