Created and performed by Carrie McLean
Selected for development through a residency at MAC in 2022, 100 Fucking Days is a heavy metal cabaret/burlesque-style theatre show about Cate, a forty-something single Mum of five, who makes a pact with herself to masturbate for 100 days straight.
Cate, while dealing with divorce, and parenting five children, comes to realise she has almost never paddled her own pink canoe. Her one hundred day masturbating pact takes her on an odyssey of self-loathing, self-love, alcohol and loud music. The inner heavy metal goddess is unleashed in a fantasy world of crunchy guitars, jazz hands and fiddly fingers.
Cate unpacks repressed fantasies, overcomes the monotony of sex with the same person, unpicks a trauma-triggering-tapestry, and fears the fact she only ever buys vanilla icecream. She delights in her "whisper-quiet" vibrator… until it sounds like a meat grinder whenever her children are asleep.
Masturbation can be joyous, political, shameful, awkward, hilarious, horrific, defiant and bloody beautiful. 100 Fucking Days will explore all these shades.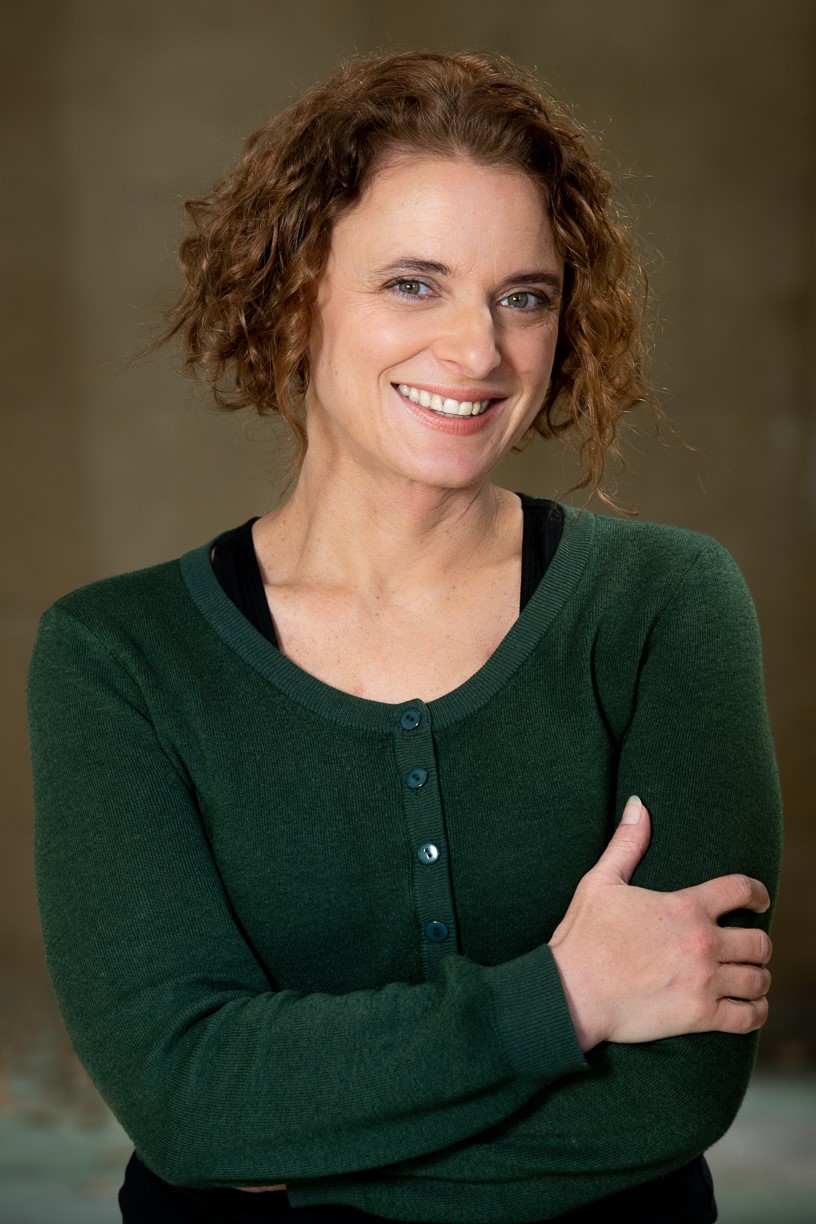 Carrie McLean is a freelance writer, director, actor and mother of four based in Hobart. She holds a BPA from UTAS, and is a founding member of Mudlark Theatre and Radio Gothic. For Mudlark, Carrie has written the plays Beautiful: A Ghost Story, Strange Fruit, The Angels of Two Hoots, Mind the Gap, The Fools of Fire, Danger #31 and Cafe. In 2012, she wrote Chasing a Sound Like Rain, a youth theatre project for SSYT performed for Ten Days, and the Gros Morne Theatre Festival. 
 For Radio Gothic, Carrie wrote The Hanniford Tapes for Dark MOFO (2018), and performed in The Pit by Briony Kidd and The Illustrated Girl by Alison Mann. In 2020, Carrie directed the one woman show Who Cares? by Helen Swain for a Tasmania Performs tour and was part of the Imprognosis collective, performing long form improvisation, for the Burning Desire Festival. In 2021, The Motherload, a documentary theatre performance co-created over four years, premiered at Junction Arts Festival with TTC.
 This year, Carrie will be performing in Hobart's Festival of Improvised Theatre with the Practitioners of Ephemeral Arts. She is also a part of SAC's Jumpcut program, developing a new play with Chris Mead.