Since 2012 when we started working with Nathan Maynard at the very beginning if his writing career, Performing Lines TAS, with the support of the State Government Aboriginal Mentee grants, has worked with the community to identify potential new talent and then supported those artists over a year  (or longer) to deepen their understanding of the sector, increase targeted skills, develop networks with leaders in the industry especially First Nation people, to travel and identify what they want to achieve next.  Each of these artists are now leaders in their chosen fields and role models for the young people in their community as well as dynamic, in-demand professionals in the sector.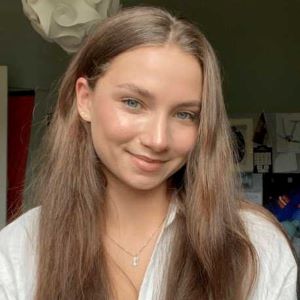 Jayla Booth
Jayla Booth is a proud Trawlwoolway woman based in Launceston Lutrawita. She is an 18-year-old aspiring artist with strong connections to her culture and community.
She has always had a desire to create and entertain and was further inspired to begin her career in the arts by her father Nathan Maynard, an established playwriter and director. Jayla has a passion for creating and telling the stories of her people and places. She most recently (2021) worked alongside her father Nathan on the creative development of A Not So Traditional Story produced by Terrapin Puppet Theatre, in the capacity of Stage Management and puppetry.
Jayla is incredibly eager to share her artistic talents and develop skills and connections during this mentorship.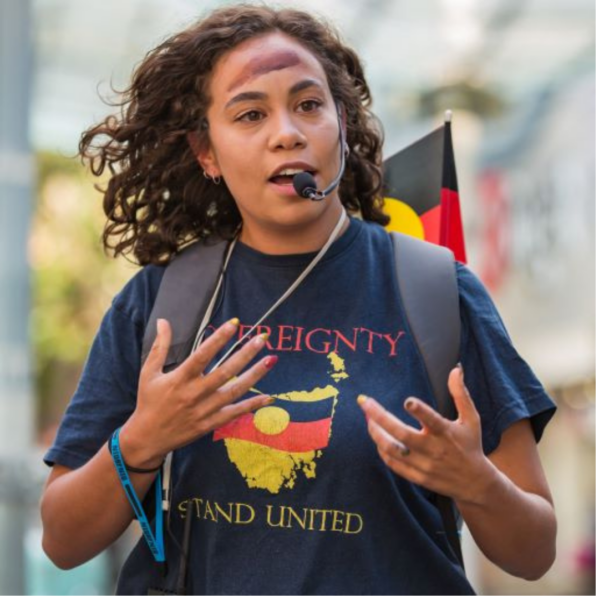 Nunami Sculthorpe-Green
Nunami is proud palawa and warlpiri woman born and raised in nipaluna/Hobart. She has been an active and involved member of the Tasmanian Aboriginal community her entire life.
Selected to represent the Tasmanian Aboriginal Community on a delegation across Europe in 2013 to bring back Tasmanian Aboriginal ancestral remains stolen in the 1800s, this marked her as the youngest palawa to ever repatriate remains and she was then selected as Young Tasmanian Aborigine of the year in 2015.
More recently Nunami graduated with a BA in History and Legal Studies from the University of Tasmania in 2019.
Nunami was a recipient of Arts Tasmania's, Tasmanian Aboriginal Arts Mentorship grant and attended the Tarraleah Artist Residency in 2020 and 2021. Nunami's long-held dream of creating an Aboriginal walking tour was realised in 2021,  with her tour takara niplauna opening at the Ten Days on the Island Festival. The tour shares the history of significant niplauna sites from an Aboriginal perspective, the first of its kind in Tasmania and now presented annually by Theatre Royal, Hobart. In 2022 Nunami has focused on developing a second tour for the Kingborough region and is further developing her own business Blackledtours.com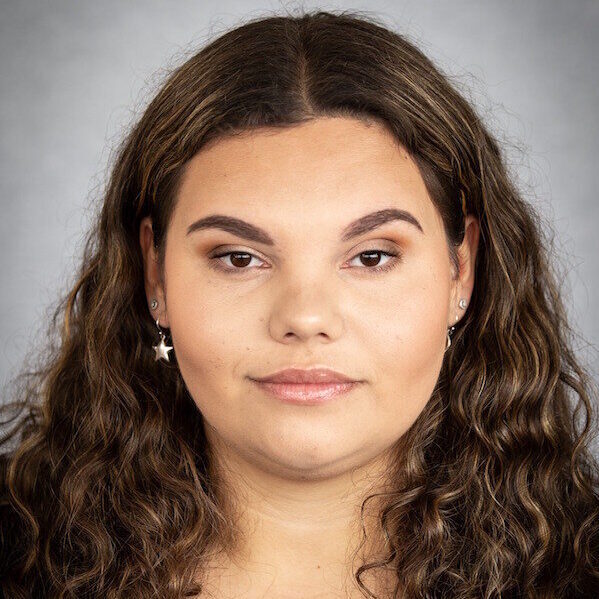 Kartanya Maynard
Kartanya Maynard is a trawlwoolway, Kaurna and Ngadjuri woman of Hobart, Tasmania. She is an established musician who graduated from the UTas Conservatorium of Music with a Bachelor of Music. She is passionate about her connection to culture and giving back to her community through her music. She has notably contributed music to the Bob Brown Foundation's work in saving takayna/the Tarkine and numerous protests/gatherings for the Tasmanian Aboriginal community. 
This passion for the Arts doesn't stop with Music. Throughout her time at school, notably in college, she studied Drama and earned leading roles in numerous productions, including All Shook Up, Lysistrata and  and Louis Nowras's Radiance. Kartanya is interested in using theatre to portray and convey stories within Aboriginal culture and history.
Since her mentorship, Katarnya has made her professional acting debut in the 2020 Archipelago production of Angus Cerini's The Bleeding Tree where she starred alongside Marta Dusseldorp and Jane Johnson.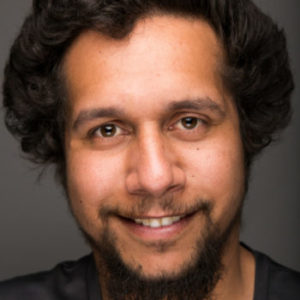 Jordy Gregg
Jordy Gregg, is a 20 year old murrie man, who has strong cultural ties to the palawa community.
He graduated with a Certificate 4 in Aboriginal Performance from the Western Australian Academy of Performing Arts (WAAPA) in 2016 and was mentored by film maker by Dave Pyefynch to make short film Chemical Ocean  as part of the Kickstart Arts happiness program
In 2017 Jordy worked as a performer for Terrapin Puppet Theatre on the creative development of Not so a Traditional Story by Nathan Maynard, was supported by Tasmania Performs (now known as Performing Lines Tas) to attend and be mentored at Yirramboi Festival in Melbourne and attended the Tasmania Performs Artist Residency.
Jordy's is working on his first play ParkDayz, which was read as part of the Breaking Ground Māori Playwriting Festival in Wellington New Zealand in June 2018 and Yellamundie in January 2019.
Jordy is represented by Real People for film and television work.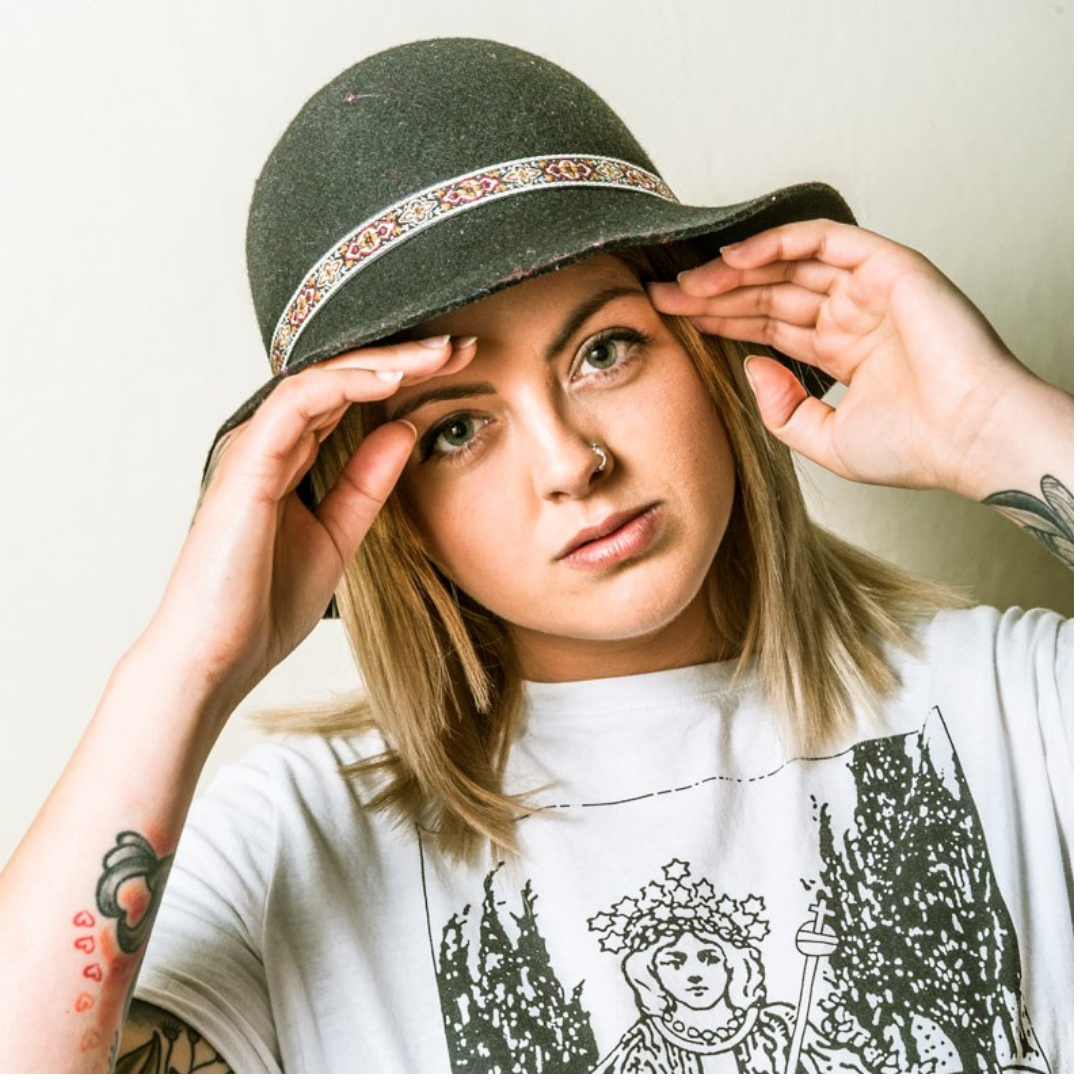 Denni Proctor
Denni Proctor is a palawa woman and multi-talented artist. She is an experienced and much sought after singer song writer, actor and emerging theatre designer and puppet maker.  With the support of the Arts Tasmania Aboriginal mentorship program, Denni will have the opportunity to work with two leading designers on a major First Nations children's work for Festivals. Performing Lines Tas is producing Hide the Dog, co-written by Nathan Maynard (palawa) and Jamie McCaskill (Māori). The production has been funded by the Major Festivals Initiative hosted by Ten Day's the Island.
With some additional support from Terrapin, Denni will have one-on-one sessions, with leading Australian puppetry designer Bryony Anderson to brainstorm the possible design for the Tasmanian Tiger in the play. This work will then feed into the over all design of Hide the Dog being created by leading Maori Designer Jane Hakaraia. Denni will have interstate placements in Melbourne to see another Māori/Aboriginal work being bought to the stage and in Sydney to see Hide the Dog into its opening season.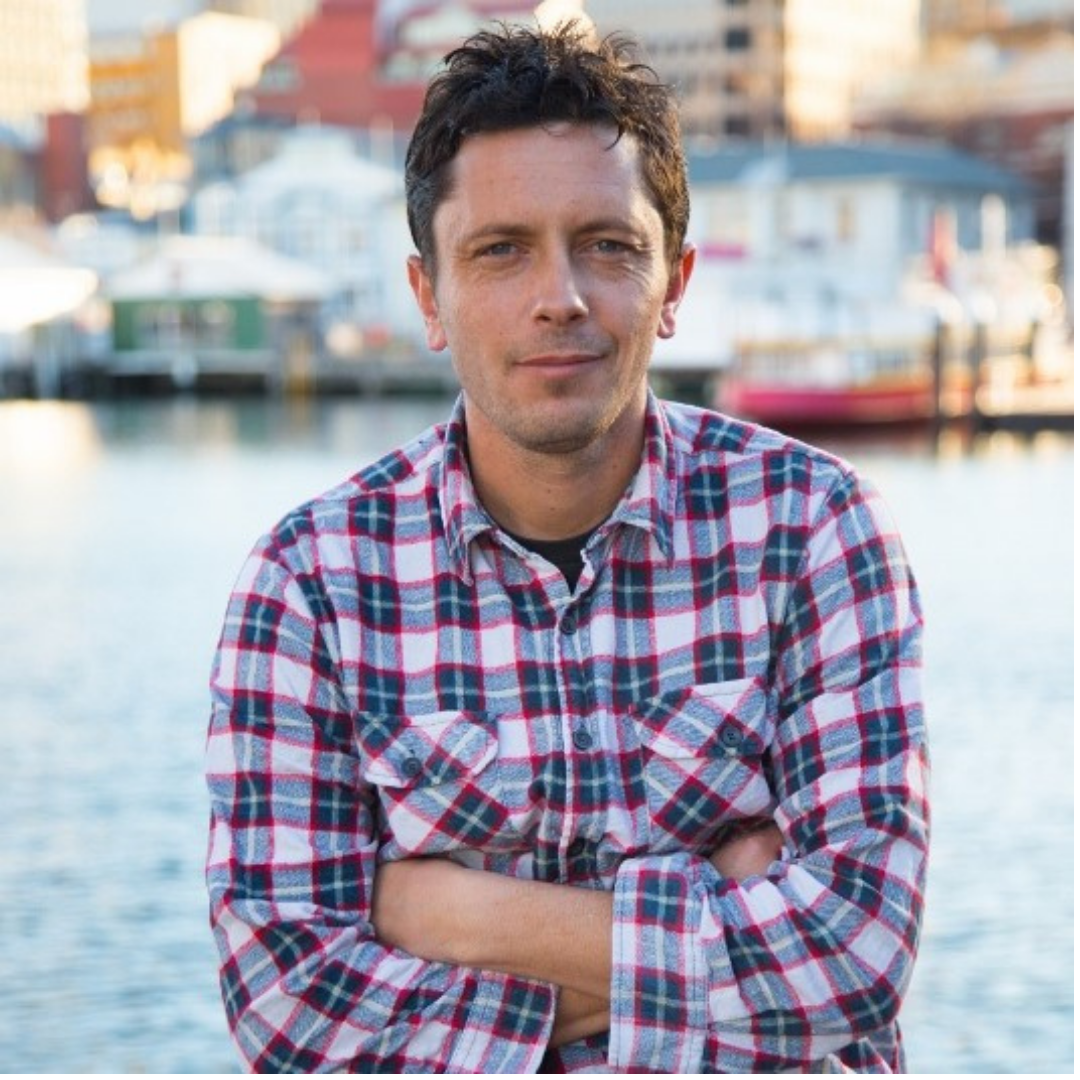 Nathan Maynard
Nathan is a Trawlwoolway man from lutruwita/Tasmania. He also belongs to lutruwita's Furneaux Island Aboriginal community.
Nathan attended the first residency in 2012. His play, The Season was developed through a mentorship with Performing Lines TAS and featured in the 2015 Yellamundie Festival (Moogahlin) at the Sydney Festival. This show was produced by PLTAS and received Major Festival's Initiative funding and premiered in 2017 at the Sydney Festival, Ten Days on the Island and Melbourne Festival followed by an 11-venue national tour in 2018. It was nominated for 8 Green room awards and won three including Best Writer. Nathan then wrote, A Not So Traditional Story, produced by Terrapin, touring to record audiences at primary schools across Tasmania in 2018 and in 2019 which was presented at both the Arts Centre Melbourne and Brisbane Festival.
Nathan was awarded Tasmanian Aboriginal of the Year at the 2017 NAIDOC awards. In 2019 he was awarded the Balnaves Foundation Aboriginal and Torres Strait Islander Fellowship at Belvoir and a Churchill Fellowship.  He is now a leading Australian playwright, and is increasingly works across film and TV.