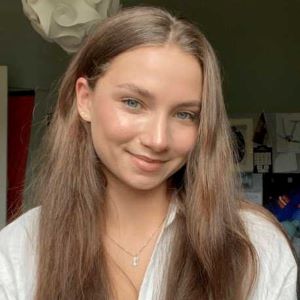 Jayla Booth
Jayla Booth is a proud Trawlwoolway woman based in Launceston Lutrawita. She is an 18-year-old aspiring artist with strong connections to her culture and community.
She has always had a desire to create and entertain and was further inspired to begin her career in the arts by her father Nathan Maynard, an established playwriter and director. Jayla has a passion for creating and telling the stories of her people and places. She most recently (2021) worked alongside her father Nathan on the creative development of A Not So Traditional Story produced by Terrapin Puppet Theatre, in the capacity of Stage Management and puppetry.
Jayla is incredibly eager to share her artistic talents and develop skills and connections during this mentorship.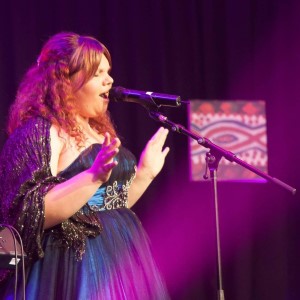 Kartanya Maynard
Kartanya Maynard is a trawlwoolway, Kaurna and Ngadjuri woman of Hobart, Tasmania. She is an established musician who graduated from the UTas Conservatorium of Music with a Bachelor of Music. She is passionate about her connection to culture and giving back to her community through her music. She has notably contributed music to the Bob Brown Foundation's work in saving takayna/the Tarkine and numerous protests/gatherings for the Tasmanian Aboriginal community. 
This passion for the Arts doesn't stop with Music. Throughout her time at school, notably in college, she studied Drama and earned leading roles in numerous productions, including All Shook Up, Lysistrata and  and Louis Nowras's Radiance. Kartanya is interested in using theatre to portray and convey stories within Aboriginal culture and history.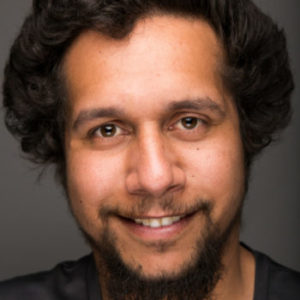 Jordy Gregg
Jordy Gregg, is a 20 year old murrie man, who has strong cultural ties to the palawa community.
He graduated with a Certificate 4 in Aboriginal Performance from the Western Australian Academy of Performing Arts (WAAPA) in 2016 and was mentored by film maker by Dave Pyefynch to make short film Chemical Ocean  as part of the Kickstart Arts happiness program
In 2017 Jordy worked as a performer for Terrapin Puppet Theatre on the creative development of Not so a Traditional Story by Nathan Maynard, was supported by Tasmania Performs (now known as Performing Lines Tas) to attend and be mentored at Yirramboi Festival in Melbourne and attended the Tasmania Performs Artist Residency.
Jory's is working on his first play Park Days, which was read as part of the Breaking Ground Māori Playwriting Festival in Wellington New Zealand in June 2018 and Yellamundie in January 2019.
Jordy is represented by Real People for film and television work.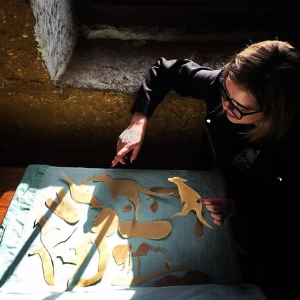 Denni Proctor
Denni Proctor is a palawa woman and multi-talented artist. She is an experienced and much sought after singer song writer, actor and emerging theatre designer and puppet maker.  With the support of the Arts Tasmania Aboriginal mentorship program, Denni will have the opportunity to work with two leading designers on a major First Nations children's work for Festivals. Performing Lines Tas is producing Hide the Dog, co-written by Nathan Maynard (palawa) and Jamie McCaskill (Māori). The production has been funded by the Major Festivals Initiative hosted by Ten Day's the Island.
With some additional support from Terrapin, Denni will have one-on-one sessions, with leading Australian puppetry designer Bryony Anderson to brainstorm the possible design for the Tasmanian Tiger in the play. This work will then feed into the over all design of Hide the Dog being created by leading Maori Designer Jane Hakaraia. Denni will have interstate placements in Melbourne to see another Māori/Aboriginal work being bought to the stage and in Sydney to see Hide the Dog into its opening season.